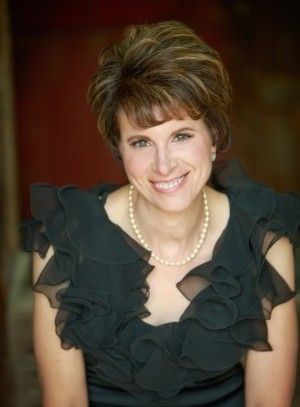 Pianist and composer Barbara Graff grew up in Illinois and studied classical piano at a young age. She was surrounded by an extended musical family. Her mother and aunt played piano, while another aunt was offered a scholarship for opera at Northwestern University. Her brother sang in the local choir for many years, and although not afforded the opportunity to hear him in person, Barbara heard stories of her maternal great grandfather's beautiful voice. As a child, Barbara won awards for creative writing.  As an artist, writing songs with words is the perfect marriage of her two loves, music and writing. She is also athletic and enjoys basketball, bicycling and the outdoors.

Barbara is a graduate of Loyola University in Chicago and holds a Masters degree from Northwestern University.
 At a holiday cocktail party,  Barbara chatted for three hours with another woman at the party until the two of them "closed down" the venue. When they traded business cards, it was only then they realized they had a musical connection. Carol became Barbara's friend, piano coach and mentor, introducing her to New Age pianists such as Jim Brickman, George Winston and David Lanz, and encouraging her to reignite her artistic spark and pursue her musical destiny.

Inspired by her mentor with New Age influences, and influenced by her love of diverse pop, country and piano artists,  Barbara began composing her own songs. Her debut album, "Second Act," was born from this fusion of sound, followed by a spa album, "Sweet Autumn Splendor" and in 2015, "Pergola: Purely Piano." Barbara also writes songs with lyrics accompanied by her piano, beginning with the holiday hit, "Christmas Magic," which won as one of the best holiday songs and was featured in a 2019 play in Indianapolis.  She has released new piano songs with lyrics and several country songs that appear on this site under "Barb's Country Crossroads." All of her music is featured on several radio stations including Pandora Radio.  Her 2020 album "Secret Beach" has received rave reviews.

Many artists have careers that peak at any early age, and then feel their best years are behind them. Barbara's "Second Act" is a long way from reaching the zenith. Barbara knows life is full of surprises, and the best is yet to come.
Purchase my sheet music here
| | |
| --- | --- |
| look inside | Secret Beach Composed by Barbara Graff. Contemporary Classical, Modern, New Age. Sheet Music Single. 3 pages. Published by Calm Creek Music (S0.553747). |